Fastest Way from Vietnam to the USA
Set sail with our exclusive new Express Service from Vietnam to Seattle.
Select shippers can now take advantage of our direct, express shuttle service — departing
bi-weekly from Ho Chi Minh City and arriving in Seattle in just 19 days.
We are proud to offer the fastest ocean freight service from Vietnam to the US.
Yes, guaranteed equipment and allocations per sailing through formal Block Space Agreements (BSAs).
From Ho Chi Minh direct to Seattle in just 19 days. Choose our express service for the fastest transit time from Vietnam.
SP-ITC terminal in Vietnam is centrally located near suppliers, providing lower cost drayage and easy access to empty equipment.
This service includes expedited berthing at Seattle's T30 terminal, with 24-36 hours from berth to discharge.
Sun Chief Sailing Schedule
View scheduled sailings
See when our ships are on the move. Easily view ETAs, ETDs, Cut-Off Dates and other important information in our convenient sailing schedule.
Beat the Capacity Crunch
Advantages
Direct, express capacity between Ho Chi Minh and Seattle

Fastest transit from Vietnam to the United States in today's market — 18 days

Dedicated, bi-weekly service

Get your freight from Seattle fast with priority berthing and peel piles at T30 Terminal

Fixed, guaranteed allocations per sailing and long term contract pricing available

300,000 sq. ft. of prime distribution and transload space in Seattle to support the service
GET IN TOUCH
Secure your capacity today
Slots are going fast — let's customize a plan that works for you.
Book a consultation with one of our experts for rates and more information.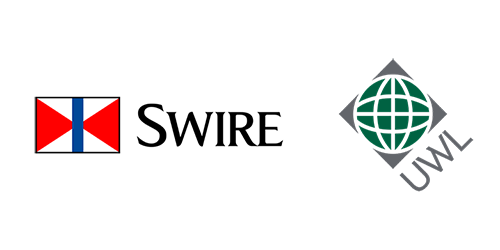 Swire + UWL
The first dedicated ocean service by an NVOCC in the trade
We are incredibly excited to introduce something completely new and revolutionary to the trade at a time when the market needs it most – UWL is contracting with Swire to launch the first ever dedicated ocean service by an NVOCC in the TP trade.

Our goal is to support underserviced trades with dedicated, express, premium services that add reliable, guaranteed capacity to the trade.
This solution represents a true collaboration between industry pioneers, Swire and UWL, steeped in history, to create something entirely new and innovative in the market today.
Our Team
Meet the Swire + UWL Operations Team

Rufus Frere-Smith
SWIRE PROJECTS
Regional Head of Americas

Harry Stones
SWIRE PROJECTS
Line Manager

Duncan Wright
UWL
President

Michael Van Hagen
UWL
Senior Vice President
Supply Chain

Chris Krawczyk
UWL
Vice President
National Sales

Evan Hartman
UWL
Vice President
International Operations

Shannon Dillinger
UWL
Director
International Services

Kelly Moroney
UWL
Director
NVO Procurement & Capacity Management

Maisie Rotuno, LCB
UWL
Director
Business Process & Training

Jennifer Olivarez
UWL
Director
Enterprise Applications